Insect Bites
Mosquitos, chiggers, biting gnats, and fleas are just some of the pests that leave raised, red bites behind. Sometimes so itchy that they leave you unable to focus or sleep, these little bites are readily soothed with simple plant-based remedies.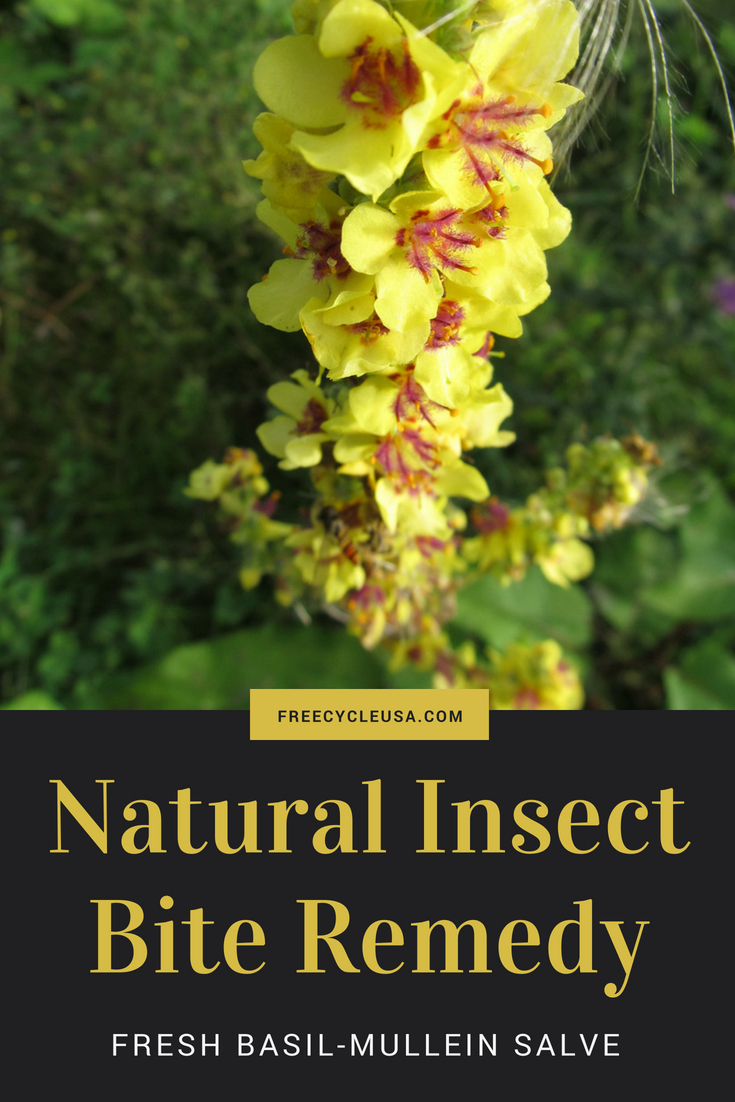 Fresh Basil-Mullein Salve
Makes 1 treatment
Basil and mullein offer anti-inflammatory benefits, and basil contains a constituent called eugenol, which helps numb the itch. The honey in this remedy binds the herbs to your skin and helps your bug bites heal faster. If you have lots of insect bites or your whole family is affected, you can easily double or triple the recipe so that there's enough to go around. When kept in the refrigerator, it stays fresh for up to 2 days.
Ingredients
1 tablespoon fresh basil
1 tablespoon fresh mullein
1 tablespoon raw honey
1. In a mini food processer, combine all the ingredients. Process until blended into a fine paste.
2. With your fingertip or a cotton swab, apply a drop or two of the blend to each of your insect bites.
3. Place any leftover salve in a small container with a tight-fitting lid and refrigerate for later use.
Repeat the treatment as often as itching recurs.