If you're looking for some awesome Halloween Decorations to liven up your home take a look at these 5 ideas we found on Etsy.
1.) Halloween Garland or Wreath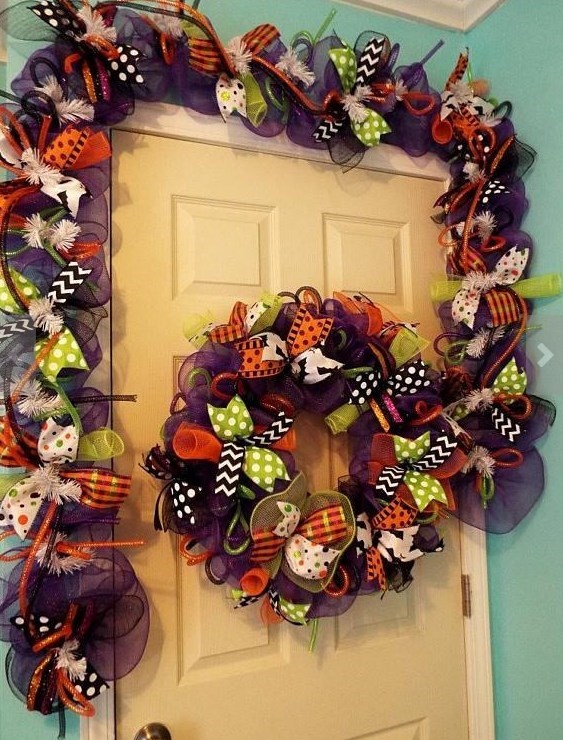 Details: This Halloween garland is the one of a kind piece this festive holiday! Created with a purple deco mesh, ruffles and twists in black/orange and purple deco mesh, and ribbons in bats, plaids, polka dots, striped glitter and chevrons, this garland also holds loops of color coordinated tubing really giving this the piece the pop you're looking for. Created with your choice of garland alone or your own wreath with various center options, you can create the ultimate Halloween décor door or mantel to your liking!!
2.) Halloween Painted Potion Bottles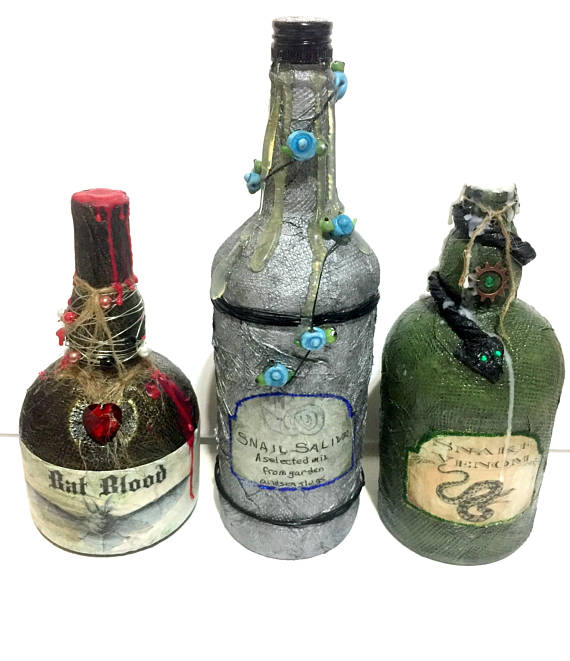 Details: These are awesome if I do say so myself.
The pictures really do not do them justice. There are three different large bottles
1. Bat Blood
2. Slug Siliva
3. Snake Venom
These really are great!!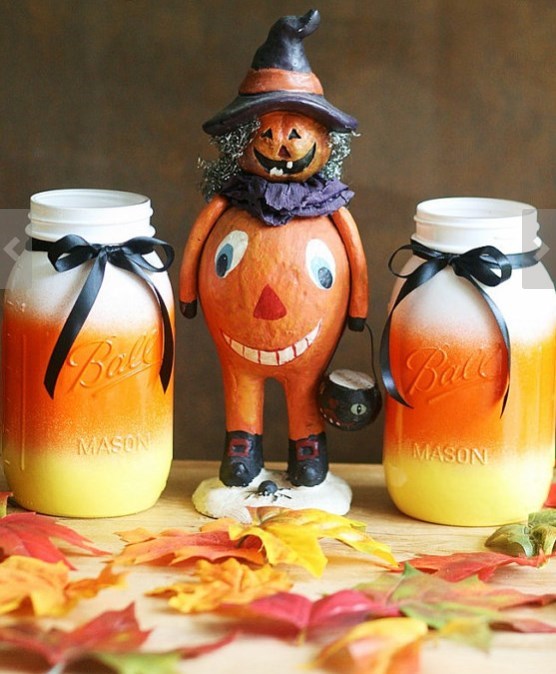 Painted candy corn mason jars. These jars are so adorable and will add a touch of whimsy to each and EVERY Halloween display. They will also make an adorable Thanksgiving Centerpiece. The jars have been painted with a sealer for added protection against chipping. They can be wiped with a damp cloth, but are not dishwasher safe, and can not be submersed in water. However, they can be filled with water to hold flowers.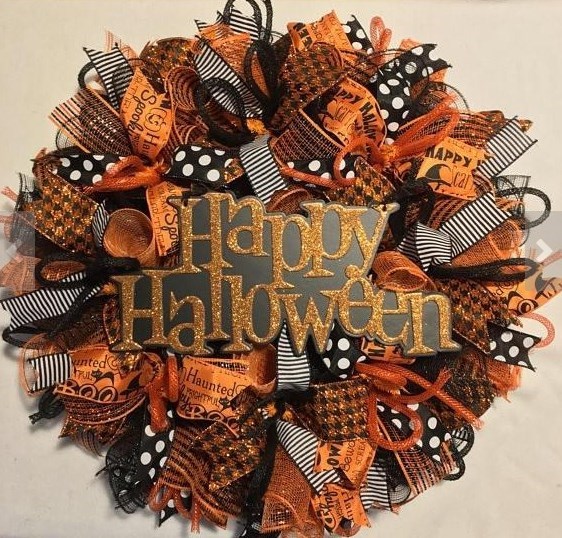 Get ready to impress neighbors, friends, and trick or treaters this Halloween. This wreath is guaranteed to make you the envy of the neighborhood. It is full of texture. This wreath measures 24″. It is made on a work wreath using a variety of Deco mesh, coordinating ribbon and deco flex tubing and a Happy Halloween sign in the center.
5.) Halloween Candles – Halloween Decor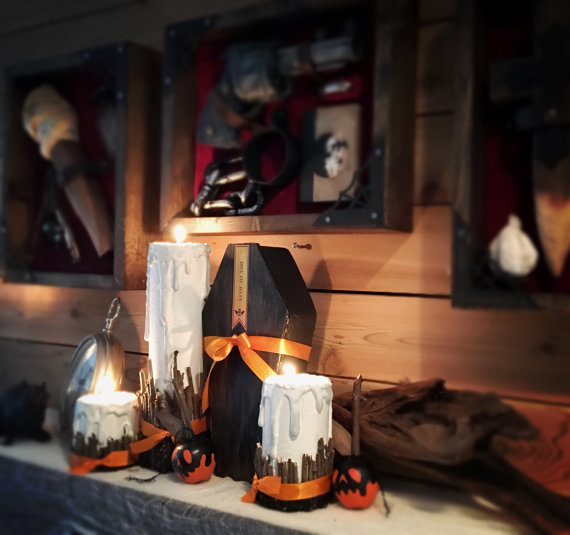 Use these faux Halloween candles to light up your spells, make your ouija board glow, and illuminate spooky October nights.
Set includes 3 faux candles wrapped at the base with twigs, black cheese cloth, and an orange ribbon.
We hope you liked and found some inspiration for making your own Halloween Decorations this season. If not follow the link to Etsy where you can find thousands of Halloween Decorations for sale.